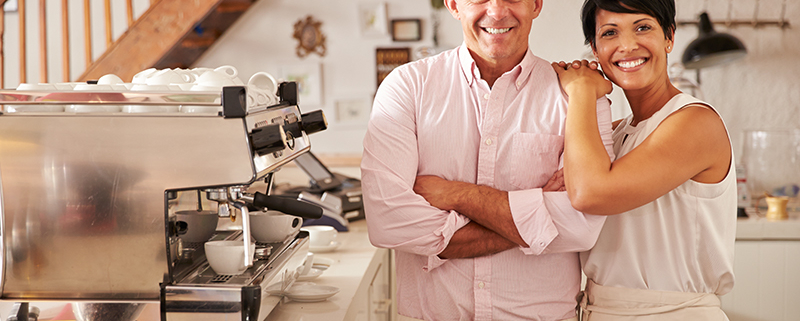 What am I responsible for as a business owner?
There are countless circumstances that may have a negative effect on your business, many of which are impossible to predict. The good news is that it is possible to prepare for any eventuality, thereby safeguarding your business from potential financial ruin. The best way to do this is with the right business insurance.
However, as a business owner, what specific types of business insurance are you responsible for? What insurance are you required to have by law? Furthermore, which types of insurance are worthwhile considering despite not being mandatory? Let's find out.
Workers' compensation
If your business has any employees, then workers' compensation is a must. Essentially, it is a type of accident insurance paid for by employers which provides coverage should an employee be injured on the job. The insurance will pay for medical-related costs and will provide wage-loss compensation in the event that the employee is unable to work for a period of time following the accident/injury. Workers' compensation also applies to circumstances when an employee contracts a work-related illness. Workers' compensation is solely the employer's responsibility – there are no deductions made from the employees' salaries in order to pay for it.
Public liability insurance
Public liability insurance, although mostly optional, is required by law for certain types of businesses in Australia. In essence, it protects your business from financial ruin should you or your employees ever be accused of negligence. It may offer cover in the following situations:
injury or death
providing negligent advice
property damage
consequential loss, which occurs in very rare cases where a negligent act causes a third party business to lose expected revenue.
Third party personal injury insurance
This type of insurance is required by law, but only if you own a motor vehicle or a business vehicle. Many business owners will be pleased to discover that third party personal injury insurance is often included in their vehicle registration fee. Ultimately, it provides cover for any costs relating to injuries that a motorist may cause to others in a motor vehicle crash anywhere in Australia. Most third party personal injury insurance will cover treatment, care and support of the injured parties, pay for claims management expenses, and settle worries regarding both past and future economic loss in relation to the injury.
In order to remain compliant, all Australian business owners must make sure that they have invested in the right insurance as per the law. Remember, however, while there are specific types of business insurance that every employer is responsible for, there are many other types that are not mandatory, but that can greatly benefit your establishment in the long run including professional indemnity insurance, cyber liability insurance and stock and asset insurance. It is worthwhile to consider all of these types of insurance if you are in search of total peace of mind that your business is properly protected and ready to face any challenge that may come its way.
https://riskbroking.com.au/wp-content/uploads/2019/10/responsible-business-owners.jpg
533
800
Risk Broking
https://riskbroking.com.au/wp-content/uploads/2019/10/riskbroker_logo.png
Risk Broking
2019-10-16 00:49:56
2019-10-16 00:52:17
What am I responsible for as a business owner?