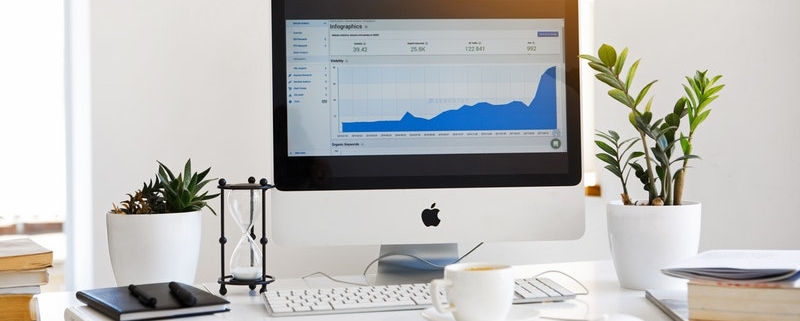 The insurance implications of working from home
Australians are increasingly working from home, with the most recent data from the Australian Bureau of Statistics indicating at least a third of us choose to work from home at least part of the time.
A study by future trends research house McCrindle shows there are lots of different reasons why people work from home. In total, 45 per cent of Australians want the flexibility to juggle other things while working, while 25 per cent of us want a better work/life balance. Additionally, 15 per cent want to work without distractions and 12 per cent want the freedom to also look after children while working.
There are also many different models when it comes to working from home. Some people run their own businesses. Others have negotiated to work from home with an employer part-time. Another group works for an employer full time from their home.
Whichever model someone falls under, there are lots of different insurance implications when people choose to work from home. Here, Michael White, who is Steadfast's broker technical manager, explains what some of those are.
"Home and contents policies do provide some cover for people who work from home, although it's usually limited to the assets you're using to do the work. Usually, a computer is the main asset and this is typically covered by your home policy, with a limit of about $10,000," he explains.
As a result, it's important to make sure the cover limit in your insurance policy on the assets you use to conduct work from home is adequate.
Says White: "In contrast to a commercial insurance policy, which may be negotiated, this is not the case with home and contents policies, whose limits cannot be negotiated."
For instance, if your insurer provides cover for a home computer with a value of up to $10,000, you won't necessarily be able to negotiate for a higher cover level of, say $20,000, even if you have business assets to this value. This has implications for businesses that operate a business with a higher value of assets from their home.
Let's says someone is running a hairdressing salon from the basement of their home. The home and contents insurance policy won't necessarily provide cover for expensive equipment such as chairs and basins above the limits specified in the policy. If this is the case, the business owner may look into buying a business pack insurance policy, which may provide more comprehensive cover.
Also, while they include limited cover for the tools of the trade, home and contents insurance policies won't cover personal and professional liability.
"So, if people are operating a business from home, they need to take out a separate liability cover for that business," White explains.
In general, White stresses it's essential to first ensure if you're working at home, you do have a home and contents policy that will provide cover for assets such as the computer on which you conduct the business.
In addition to that you need to make sure you've got liability cover. This will provide protection in the event that, for instance, a courier delivers a document to your home and trips and has an accident while making the delivery.
Important note – This article is provided by Steadfast.
The information provided here is general advice only and has been prepared without taking in account your objectives, financial situation or needs. Steadfast Group Ltd (ABN 98 073 659 677, AFSL 254928)
https://riskbroking.com.au/wp-content/uploads/2019/09/home-office.jpg
533
800
Risk Broking
https://riskbroking.com.au/wp-content/uploads/2019/10/riskbroker_logo.png
Risk Broking
2019-09-16 00:20:04
2019-09-16 00:25:37
The insurance implications of working from home