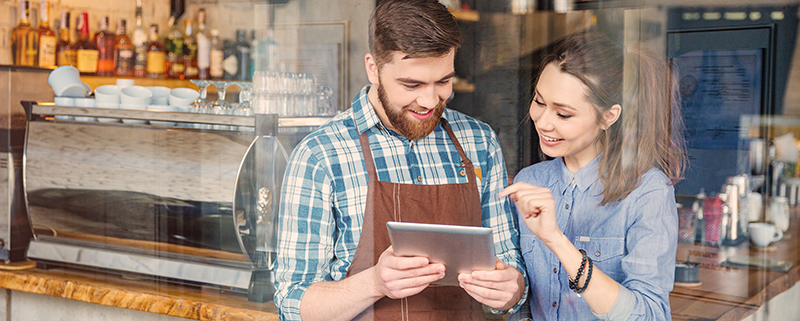 Real Risks in Business: A Guide to Insurance
Starting a business is a risky business, which is why it pays to be prepared! While it is impossible to predict exactly which possible hardships may befall your company throughout its years of operation, it is possible to load up on the right business insurance that will provide you with coverage when you need it most.
Below is an explanation of some of the most common risks in business, and how best to mitigate them going forward.
Damage to business property and/or assets
This could be as a result of a flood, a storm or another natural disaster, or it could be as a result of attempted theft or vandalism. Either way, damage to your business property and/or assets is sure to prove a costly challenge to overcome. This is why so many business owners opt to take out property insurance. It is a type of insurance that is recommended whether you own or lease your business property.
Business interruption
This is a risk that is not only extremely common, but it is also something that almost every business from around the world deals with on a regular basis. Business interruption in some form or another is inevitable. Whether it is due to the fact that your office is uninhabitable following extreme weather, or because your network is down, business interruption means an interruption to productivity and cashflow, which can have far-reaching consequences, especially if the interruption lasts longer than a few hours. In this regard, it is a good idea to invest money in a business interruption insurance policy which can be carefully customised to suit each business owner's unique requirements.
Injuries on your business premises
Every business owner who employs workers is required by law to have workers' compensation insurance. This insurance covers medical-related costs and will provide wage-loss compensation in the event that an employee is unable to work for a period of time following an accident or injury. However, it does not usually provide cover for any lawsuits that may arise following an accident or injury on your business premises. Sometimes, it will be a client who injures themselves on your property. In these instances, it becomes obvious why so many experts advise business owners to take out general liability and public liability insurance.
Employee-related incidents
You increase your business risk exponentially simply by hiring employees. As mentioned, workers' compensation is mandatory, but there are other ways in which to reduce your risk and ensure maximum coverage relating to your employees and any issues involving them. For example, it is worthwhile looking into management liability and employment practices liability insurance. This type of insurance has been created to provide adequate protection to business owners and managers in terms of lawsuits connected to workplace discrimination of potential, current and past employees. It also protects against most third-party claims.
https://riskbroking.com.au/wp-content/uploads/2019/11/real-risks-in-insurance.jpg
533
800
Risk Broking
https://riskbroking.com.au/wp-content/uploads/2019/10/riskbroker_logo.png
Risk Broking
2019-11-11 01:20:59
2019-11-11 01:24:52
Real Risks in Business: A Guide to Insurance